Wróć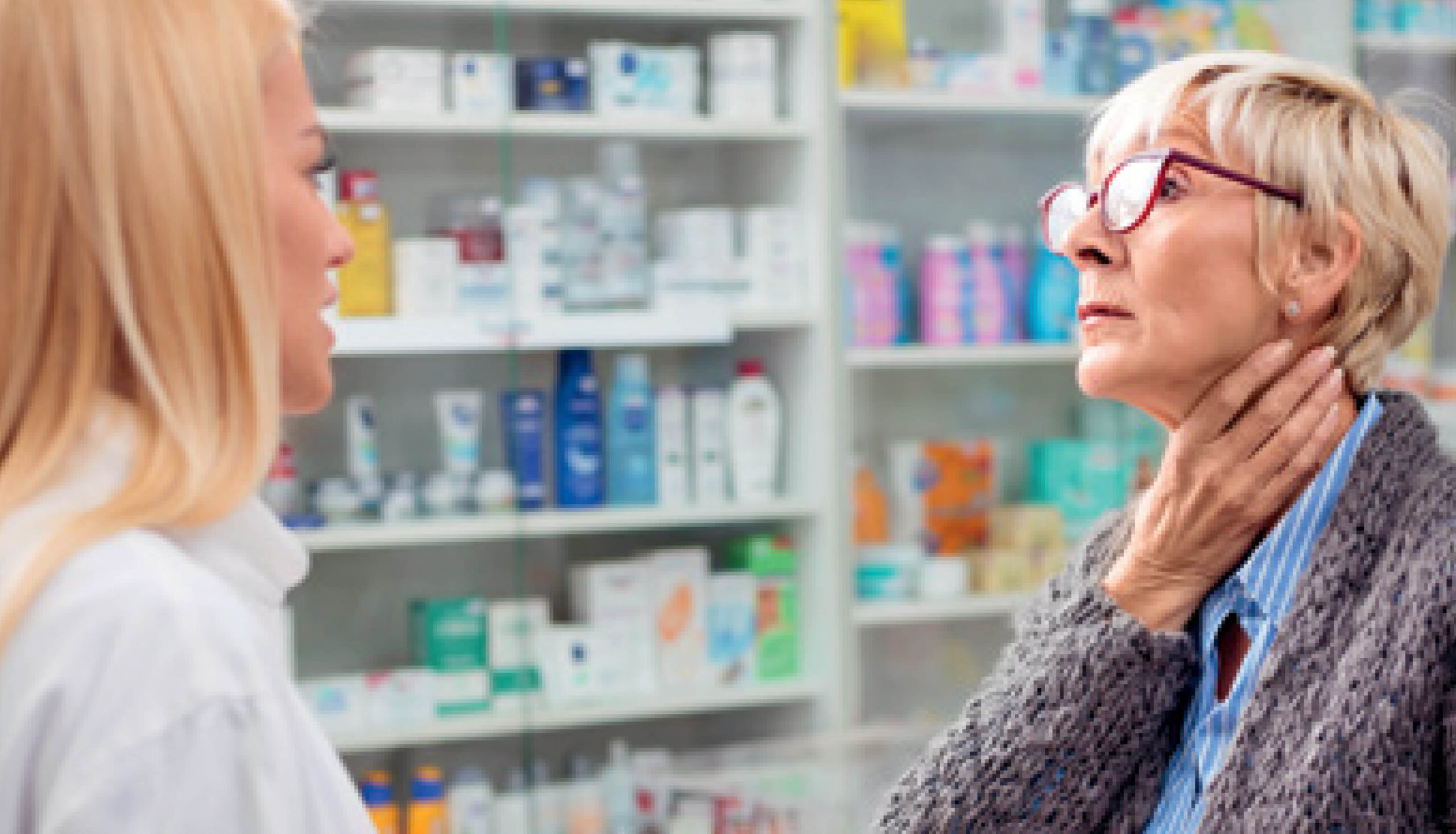 Dziewięć milionów obywateli to seniorzy. Naturalnie to oni stanowią główną grupę klientów aptecznych. Dołączamy też krótką listę tego, na co mogą cierpieć pacjenci zimą, i co warto zamówić zawczasu.
Seniors
The population of Poland is 38 million, 9 of which are senior citizens, that is people above 60. Although the number of people is decreasing, the number of seniors is increasing. Due to the fact that the number of births is falling, life expectancy is longer than ever, it is predicted that by 2050, 40% of the population will be senior citizens. This situation poses new challenges not only for medical and pharmaceutical staff but also for the government and various institutions such as Social Insurance Institution.
Being happy and active is the key to leading a satisfying life during senior years. These are some of the key factors which senior pe- ople should consider.
Battling loneliness
Loneliness is one of the greatest problems elderly people face. Pe- ople around the age of 65 still have friends and grandchildren whom they often help to bring up. By the time they are 80, many friends will have died. The grandchildren have often grown up and lead their own lives meaning they spend less ti- me with their grandparents. It is important to remember to call and visit elderly people as being lonely leads to many emotional problems. If health allows elderly people should do whatever they can to socialize with people as this is the key to happiness.
Doing things
Although it seems nice to offer the elderly a helping hand, we should be careful not to overdo it. The longer people are able to do things themselves, the better. Remember you don't have to do everything for an elderly person unless they absolutely require such help. People lose the abili- ty to do things on their own once we start helping them with every little chore.
Beingactive
If health allows senior people should be active. Swimming is fun at any age and this sport gi- ves you exercise while reducing the impact on the joints. Tai chi is another option. This Chinese art has many health benefits. Wal- king is the simplest activity we can undertake. It doesn't require specialist equipment and money, it is available to everyone. Nor dic walking does require some equipment but it is an excellent sport. Physical activity reduces stress and improves well-being.
Hobbies
Having a hobby and being men- tally active is just as important as physical activity. Hobbies include watching TV, listening to music, collecting things, reading and gardening. Educating the brain cannot stop Alzheimer's disease as the causes of this disease are still not clear but mental tasks help reduce the risk of dementia. Attending a University of the Third Age is an option for most elderly people living in large cities.
Healthcare
Proper health care is essential. Elderly people suffer from high blood pressure, diabetes, coronary artery disease, joint problems, in- continence and many other health problems. Coronary diseases are responsible for around 50% of de- aths, whereas cancer causes aro- und 25% of deaths. One medical problem which is often ignored is depression. The symptoms can affect every aspect of a person's life yet many people find it em- barrassing to seek medical help.
Słowniczek
decreasing – zmniejszać się
increasing – zwiększać się
life expectancy – spodziewana długość życia
pose – stanowić
Social Insurance Institution – ZUS
face – stawić czoła
bring up – wychowywać
socialize – udzielać się towarzysko
chore – obowiązek
impact – wpływ
joints – stawy
coronary artery disease – choroba niedokrwienna serca
incontinence – nietrzymanie moczu
seek – szukać
Stocking up on supplies for your pharmacy is always important. These are some of the symptoms your patients might experience in winter:
fever (relief) – gorączka
sinus pain – ból zatok
runny nose – zakatarzony nos
watery eyes – łzawiące oczy
cough – kaszel
sore throat relievers (lozenges or sprays) – ból gardła (pastylki do ssania lub spray)
thermometer (in the ear for younger children) – termometr (w uchu dla młodszych dzieci)
sleep medication – środki nasenne
Tekst opublikowany w numerze 1/2019 czasopisma Recepta